05042013
淑贤跟你说嗨~
Playing as Shu Xian in this Channel 8 sitcom. :)
Filmed at this LAN shop somewhere in Chinatown.
Girlfriends of the day! Meet Sheila and Shine! Both the Ss. :P
Some snippets of what's going on that day. :P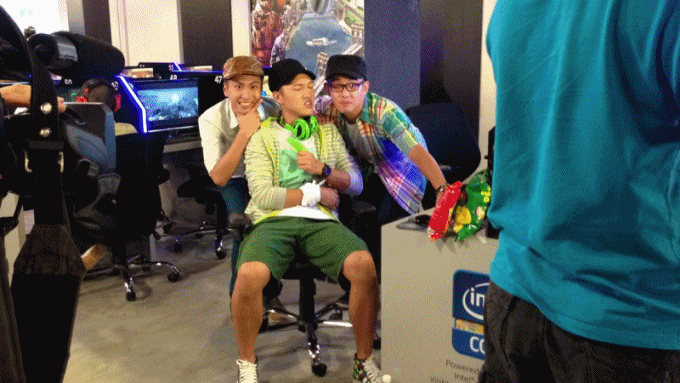 Lunch:
Selcas while waiting....
Finally wrapped at about 5plus 6 in the evening.
Am really glad that I have a chance to get to know Shine better.
Honestly, my first impression of her wasn't well.
Hahaha, what they say?
"Assumption kills the cat!"
"Never judge a book by its cover."
- TOTALLY. ;)
Thank you to whoever that passed me this at the Radio Gate.
Dinner with C at Uma Uma!
Awesome melt-in-the-mouth-Char-Siew, brillant soup base and runny Tamago!
Not so bad Gyoza.
Dessert... :D
Blogging about this makes me miss filming days..
xoxo